We're Just Drawn That Way:
A Burlesque Tribute to Animation
August 22, 2017
Showtime: 8:00 pm
Doors 6:30 pm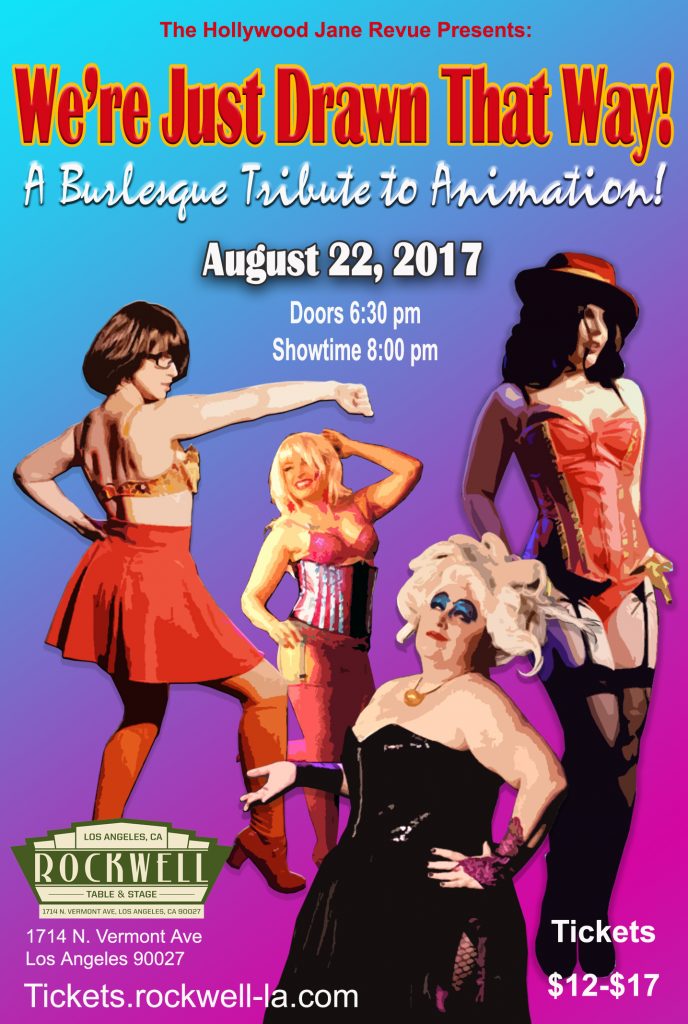 The Hollywood Jane Revue is returning to Rockwell Table & Stage on August 22! We'll be bringing your favorite animated characters to life on the stage to tantalize and tease you! From burlesque parodies of X-men to Sailor Moon, from He-Man, to Scooby Doo, we're covering the world of animation with our discarded clothing.
With Burlesque by:
Greta Grenade
Blanche Bourgeois
Veronica Voss
Gwen Ruby
Amber Dextrous
Tas Deville
Brandy Snifter
Robin Switch
Captain Jack Heartless
Georgia O'Queef
Magic by:
Scott Marshall
Rockwell Table & Stage
1714 N Vermont Ave, Los Angeles, California 90027
18+
Please note that parties cannot be changed or combined once you've chosen your seats and purchased your tickets.
Guests are encouraged to arrive early and enjoy Rockwell: Table & Stage cuisine and cocktails. There is a two item minimum.
For additional information, please call (323) 669-1550 ext. 20.