I Spy Burlesque
Tuesday May 23, 2017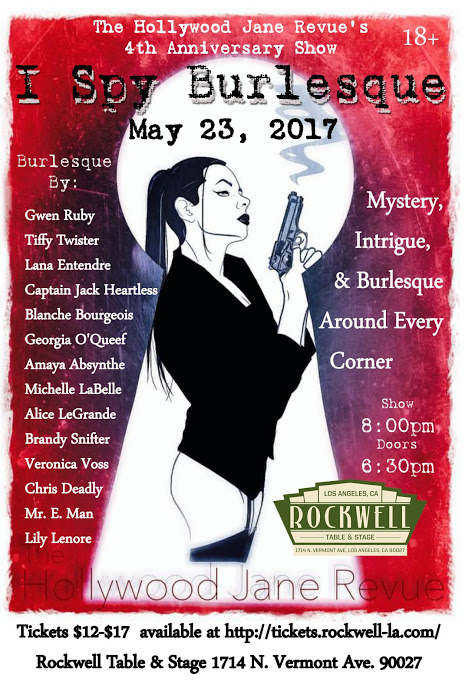 The Hollywood Jane Revue is bringing you an evening espionage and intrigue, burlesque and boylesque in the return of I Spy Burlesque.  They will also be celebrating their 4 year anniversary of performing in Los Angeles!
Burlesque by:
Amaya Absynthe
Gwen Ruby
Tiffy Twister
Lana Entendre
Michelle LaBelle
Chris Deadly
Lily Lenore
Blanche Bourgeois
Georgia O'Queef
Alice LeGrande
Veronica Voss
Brandy Snifter
Mr. E Man
Captain Jack Heartless
Hosted by:
Charles Eights
Tickets:  $12-$17 available
Rockwell Table & Stage
1714 N Vermont Ave, Los Angeles, California 90027
Please note that parties cannot be changed or combined once you've chosen your seats and purchased your tickets.
Guests are encouraged to arrive early and enjoy Rockwell: Table & Stage cuisine and cocktails. There is a two item minimum.
For additional information, please call (323) 669-1550 ext. 20.
Valet parking is available behind the restaurant.